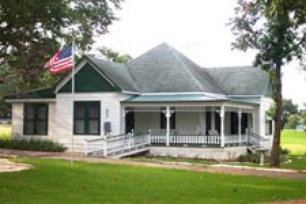 The Lovely house is located at 1319 FM 109, New Ulm, TX 78950. It was built in the early 1900's. The home has two bedrooms with each bedroom having a private bathroom. The bathrooms have clawfoot tubs and a corner shower for convenience. The bedrooms have queen size beds. The home has central air and heat. The home has a sitting area, dining room, living room and a complete kitchen.
The home has a front porch with two swings and a deck in the back. During the spring you can enjoy the bluebonnets and wild flowers in the area.
Most of the furniture was given to David Schulz from his great-grandfather, Christopher William Thielemann who settled in Welcome, Texas in 1866.
New Ulm has numerous homes and buildings, which were built in the late 1800's. A map and pictures of the homes are available to the guests.
You can enjoy The Lovely House house by renting by the day or by the week. No other guests will share the home during your stay.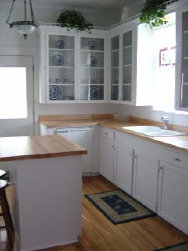 Map to Lovely House